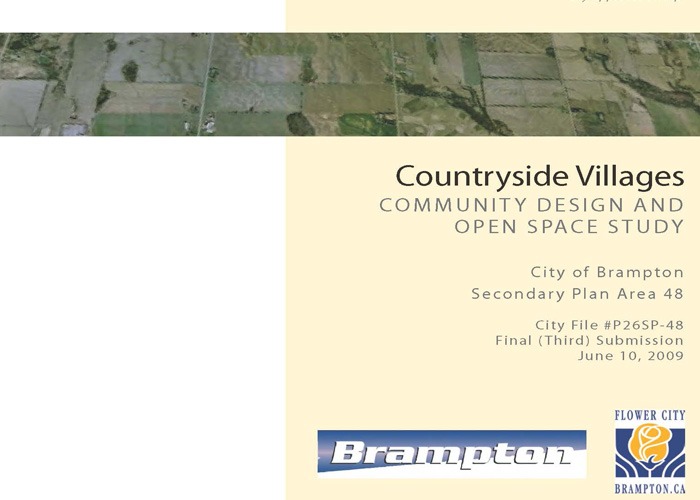 Overview
Countryside Villages is a masterplanned mixed-use, smart growth community that is located in north-central Brampton, Ontario. The Community Design and Open Space Study was completed by NAK Design Strategies, and is a broad scale examination of the components that combine to evolve a community that reflects the objectives of the City of Brampton for a transit-friendly, sustainable, compact and walkable environment with protected natural heritage features.
The study analyzed the key criteria or building blocks for the development of the future community, including:
• Open space and natural heritage systems;
• Transit-oriented design and development (TOD);
• City fabric;
• Neighbourhood organization;
• Streets as public realm;
• Transportation;
• Employment district.
Derived from this set of criteria are fundamental core community design principles that were established to inform and guide the framework plan and land use process.
Location
Brampton, Ontario, Canada