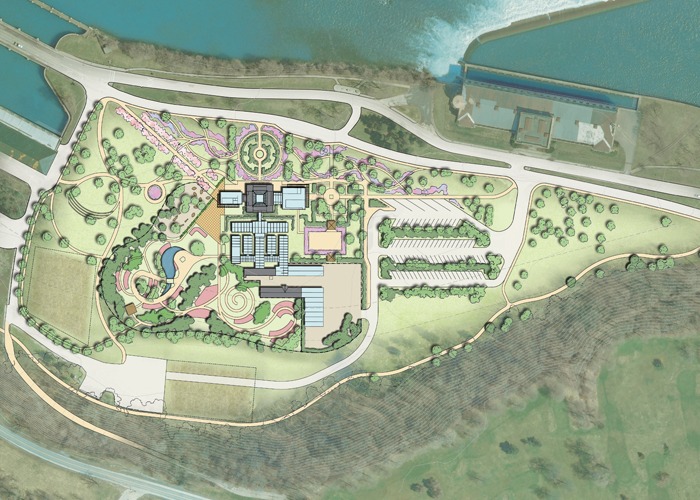 Overview
NAK Design Strategies created a vision and master plan for renewal of the Niagara Parks Commission's Floral Showhouse, a horticultural greenhouse and gardens destination just south of the Falls.
Centred upon the re-instatement of a well-loved miniature village collection from the former Cullen Gardens, NAK's vision reinvents the Floral Showhouse as a culinary and garden destination which celebrates the NPC's history. At the centre of the attraction is a large, contemporary garden with miniature displays, a café with an outdoor terrace and a children's play area.
The plan also includes significant enhancement of publicly-accessible gardens and the inclusion of a multi-use trail linking the site to the greater Queen Victoria Park network. A new visitor centre, including gift shop, offices and culinary facilities revitalizes aging facilities as a first-class destination for tourism and events. NAK's final recommendations included an implementation plan with phasing of site works, revenue generating strategies, and a vision for identity and branding of the site.
Location
Niagara Falls, Ontario, Canada